Don't miss out on the delicious and juicy homemade burgers on special offer for drivers travelling with Eurotunnel Freight.
Only at Le Truck Village Food Truck.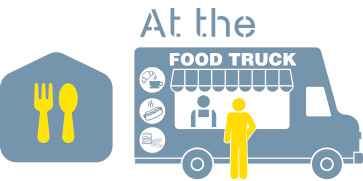 * Eurotunnel Le Shuttle Freight transport ticket is required. Only one ticket per person can be presented at a time. Limited offer valid until 28th February 2021. Subject to availability.