Welcome to our new 24/7 shop!
In order to offer you more convenience for your journeys, we are delighted to launch today our new 24/7 shop at Le Truck Village in Calais.
When you're away from home, you can now easily shop at Le Truck Market whilst your vehicle is safely parked at Le Truck Village.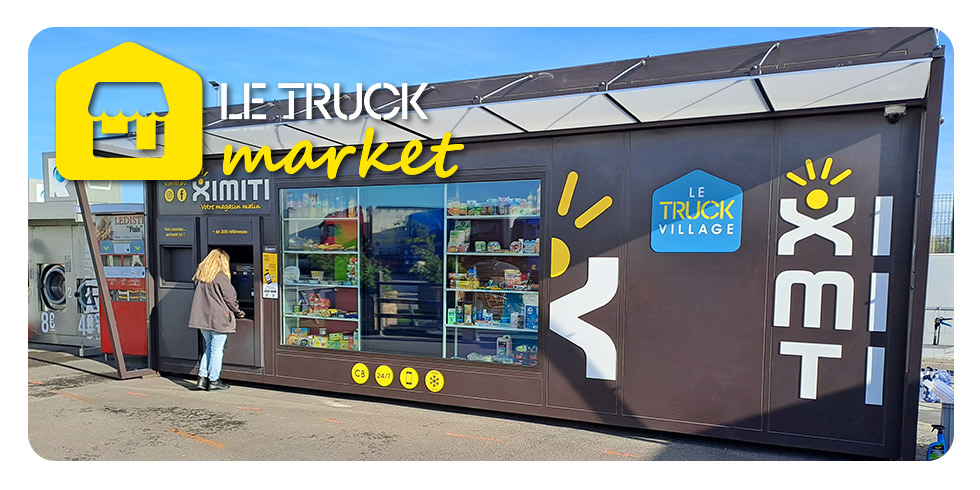 Your everyday essentials at great prices!
In partnership with Carrefour and a few local producers, our wide range of products have been carefully selected to respond to your needs and are available at low-cost supermarket prices. Watch out as we will also be offering daily promotions!
With over 250 products available, you'll find everything you need to help you cook healthy, delicious and affordable homemade meals.
Alternatively, if you've had a long day on the road, you also have the choice to enjoy a tasty ready meal from our wide range of options.
Remember to stock up on healthy and high quality fresh fruit and vegetables delivered from local producers.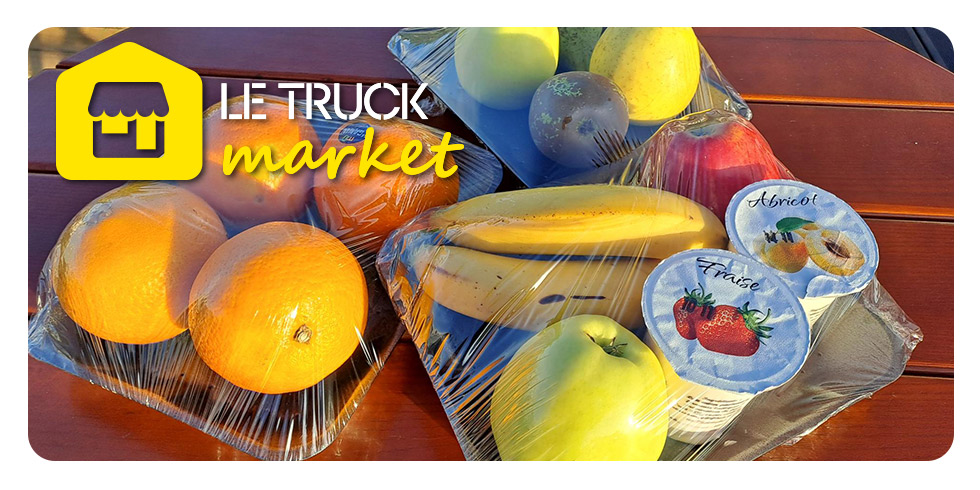 Just like a shop!
► Don't worries if you ran out of toothpaste, soap or washing up liquid whilst on the road. Le Truck Market also provides your household essentials to make you feel at home.
► We've also included some useful truck accessories so that you carry on with your daily job.
Shop in 3 EASY steps!
► Le Truck Market is very simple to use! You will instantly see the wide range of products available, so just select your products, pay either by credit card or in cash (in euros only), and collect!
We hope you enjoy your new shopping experience and look forward to welcoming you very soon at Le Truck Village.